Top
Register your site with us and add your products to the database


Enter your products for the search bar.

If you are not a member then register click on the icon

and enter your website and a product/service.

You can then login to add other products or service. You should enter your product that you want listing when that product is entered in the active search bar. Use the web address of the actual product. See this members page image where to start the entry. You click on Add_Products to get he Blue page where you enter your website and product clicking then on register. Repeat for each product you want on SquaresBay.
This willl be saved and when added you will be sent an email.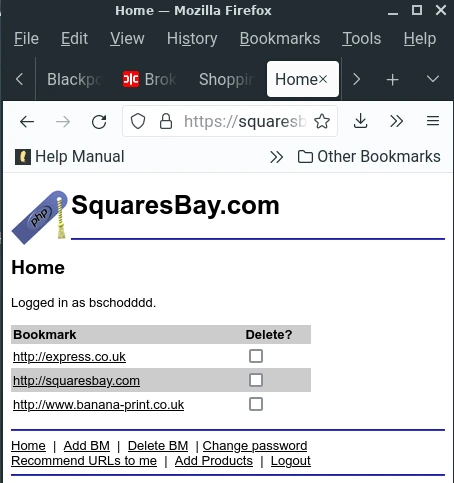 Register your Square or SumUp site with us and add your products to the database.

If you have problems then please feel free to email us at



If you want to join Square this link allows you to join with £1000 charge free
UK Squareshopper For UK Square Sites
See how to make a free Square website to add to SquaresBay.com

Quick tutorial making a free Square website and hosting on Squaresbay

How to check and host your website for free. Then view YouTube here:

See this Square Point of Sale Try it Out


Top
If you want to join SumUp then this link will allow you to join and give you £30 off the card reader

When you have registered go to the dashboard, on the SumUp dashboard click on Categories and add a category for the product you want to sell.
Select ITEMS then enter your product.


In order to modify your Online Store appearance and customize it, please follow this design procedure:

See how to make a free SumUp website view YouTube here:

Using a desktop see how to make a free SumUp website view YouTube here:

How to check and host your website for free. Then view YouTube here:

When making your websites ensure they follow the proper SEO rules. See this video for SEO tuition. YouTube Video Learning SEO and Certification


Top